SDD-fAMe (2020-2023)
Simulation-driven Design for the Additive Manufacturing of Innovative Products
The research project SDD-fAMe ("Simulation-driven Design for the Additive Manufacturing of Innovative Products") is co-funded by the European Union and the European Regional Development Fund.
Innovative Products through Additive Manufacturing
The research project SDD-fAMe aims at the development of advanced design technologies for additive manufacturing, especially in the field of high temperature applications, such as gas turbine components.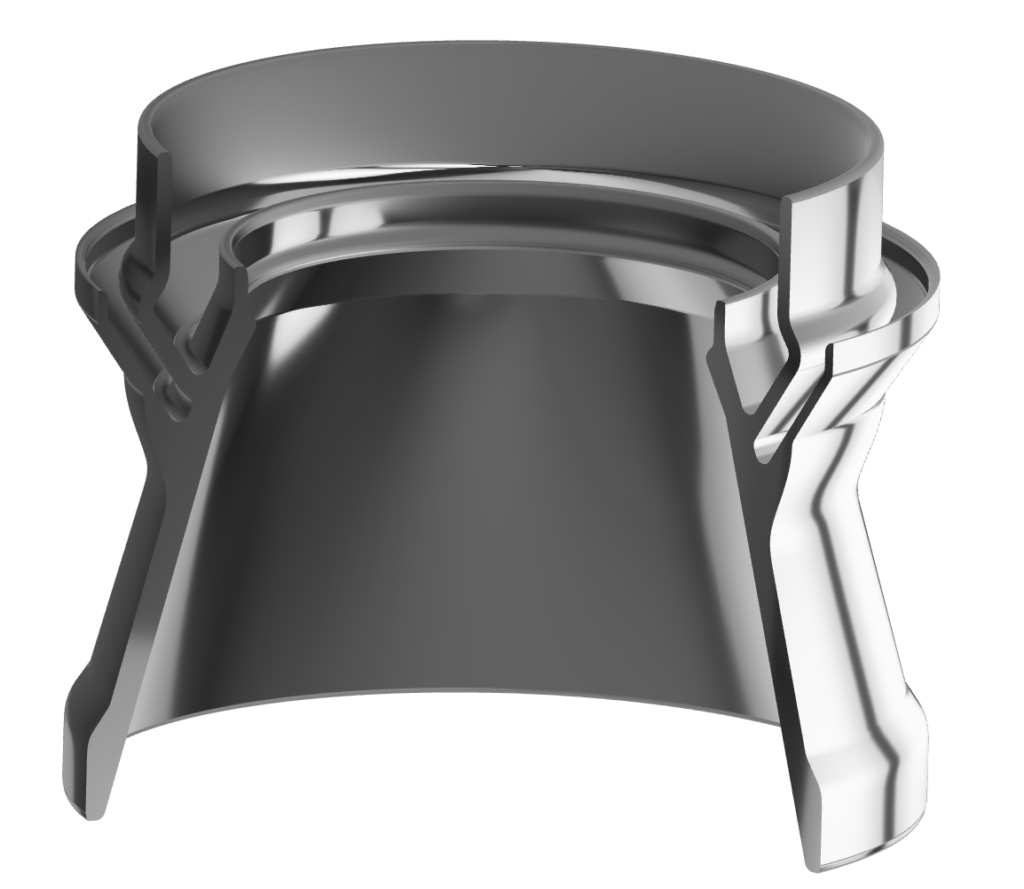 This project is part of a research and development collaboration in the capital region of Germany, that started with the foundation of the Werner-von-Siemens Centre for Industry and Science and the goal to push future technologies. The research fields include
new materials,
additive manufacturing and
digitalization,
whereas the additive manufacturing of innovative products forms the main research focus of FRIENDSHIP SYSTEMS.
In the scope of this project FRIENDSHIP SYSTEMS and its research partners will tackle the topics of design, manufacturing support and optimization of innovative products through additive manufacturing. A "design-checker", a future CAE-tool, will be developed to analyze the designed product in terms of additive manufacturing feasibility and quality. The design-checker is supposed to not only consider the technical parameters of the Laser Powder Bed Fusion (L-PBF) device but also take into account the properties of the materials. Furthermore, the designs can be checked in terms of functional surface quality, overhang angles, expected warping or wall thickness to guarantee improved product quality and manufacturing processes. Therefore simulations of the selective laser melting process will be integrated in the design process to drive the development of innovative products.
The following figure shows a pilot cone of a gas turbine in the CAE-software CAESES. The color code marks the distance between the colored faces and the inner walls of the pilot cone. Wall thickness plays an important role as a design criterion for additive manufactured parts. All relevant geometric criteria, together with certain material properties, that are essential for the precise additive manufacturing process, will be analyzed in the future design-checker and made available for the designer.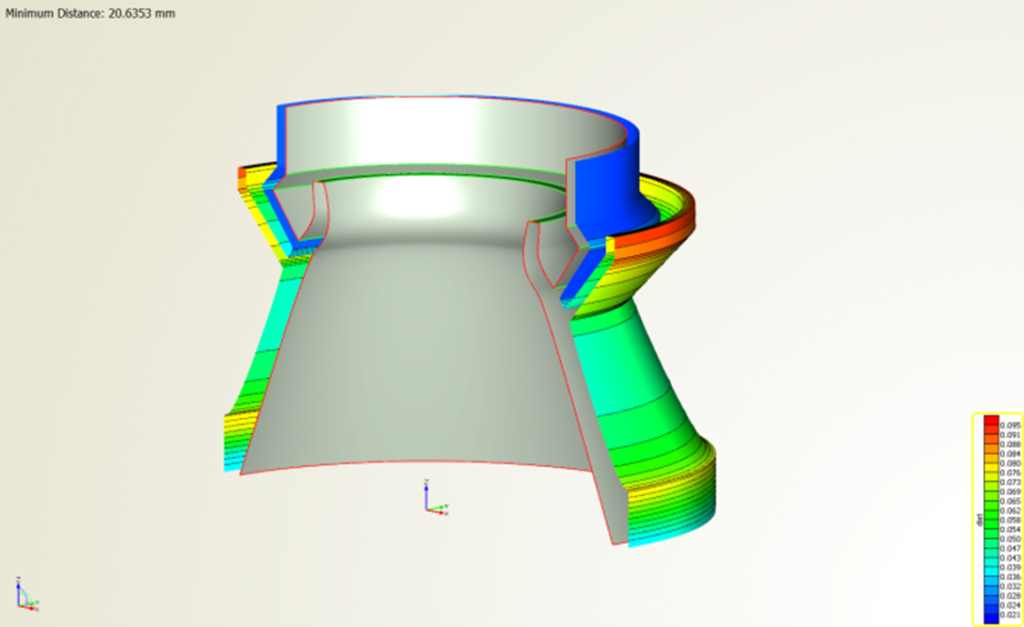 Research Partners