Custom Web Apps
We offer browser-based web applications where we can wrap your variable geometry model and full simulation setups into an easy-to-use browser interface. Perfect for fast generation of a new design candidate, but also automated design studies and shape optimizations. There is no need to learn a new software to make use of it. If required, you can still access and modify your custom templates at any time.
Engineering solutions and customized apps on the basis of CAESES®
Your CAESES® web app can be hosted by us (in Germany), or we can assist you in hosting it within your company for full offline use. Here is a short video that demonstrates such a browser-based CAESES® web app.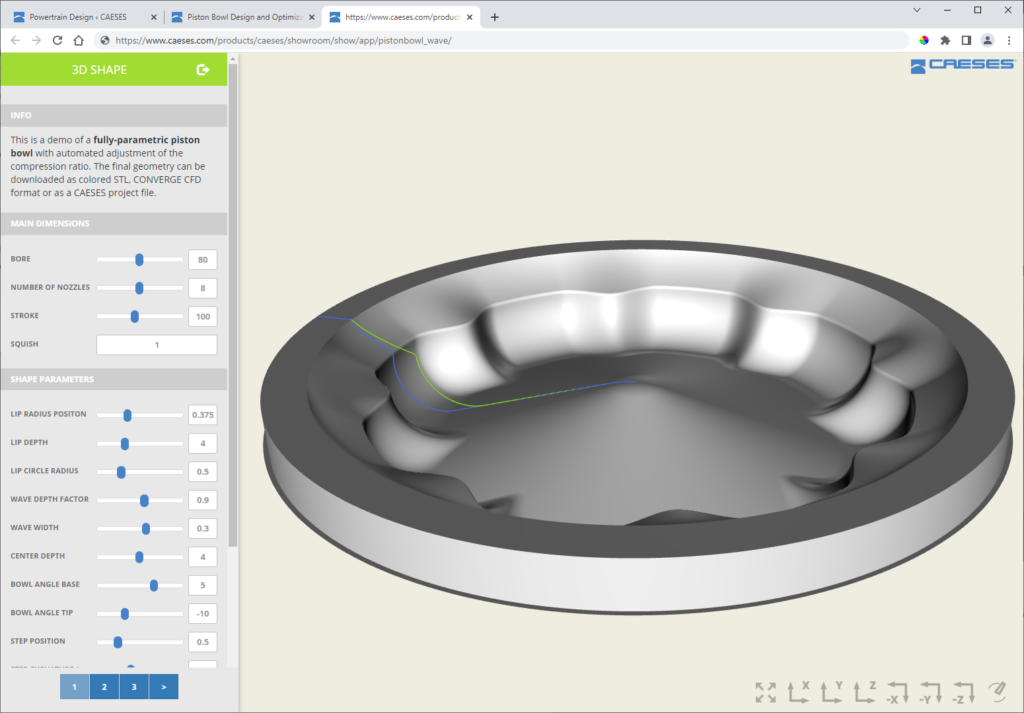 Live-Preview Examples
All web apps given below are created with the desktop application of CAESES®. As soon as you click on a live preview, CAESES® is starting up on a remote server. The generated geometry data of the project is sent to your browser for visualization. You can interact with the 3D model, in particular, you can modify its shape parameters. The remote CAESES® instance regenerates the model according to your new parameter settings, and sends back the updated geometry to your browser. Finally, there is the option to download the modified geometry at the end of the live preview.
Note that these web apps are in a beta phase, this is still under development. Any feedback is welcome – just let us know 🙂
Wageningen B-Series Online Propeller Generator
There is also a new online service available to generate solid propeller geometry for the famous Wageningen B-Series. This service is based on CAESES® and the final geometry can be downloaded as STL or STEP file.