Custom Web Apps
We offer browser-based web applications where we can wrap your variable geometry model and full simulation setups into an easy-to-use browser interface. Perfect for fast generation of a new design candidate, but also automated design studies and shape optimizations. There is no need to learn a new software to make use of it. If required, you can still access and modify your custom templates at any time.
Engineering solutions and customized apps on the basis of CAESES®
Your CAESES® web app can be hosted by us (in Germany), or we can assist you in hosting it within your company for full offline use. Here is a short video that demonstrates such a browser-based CAESES® web app.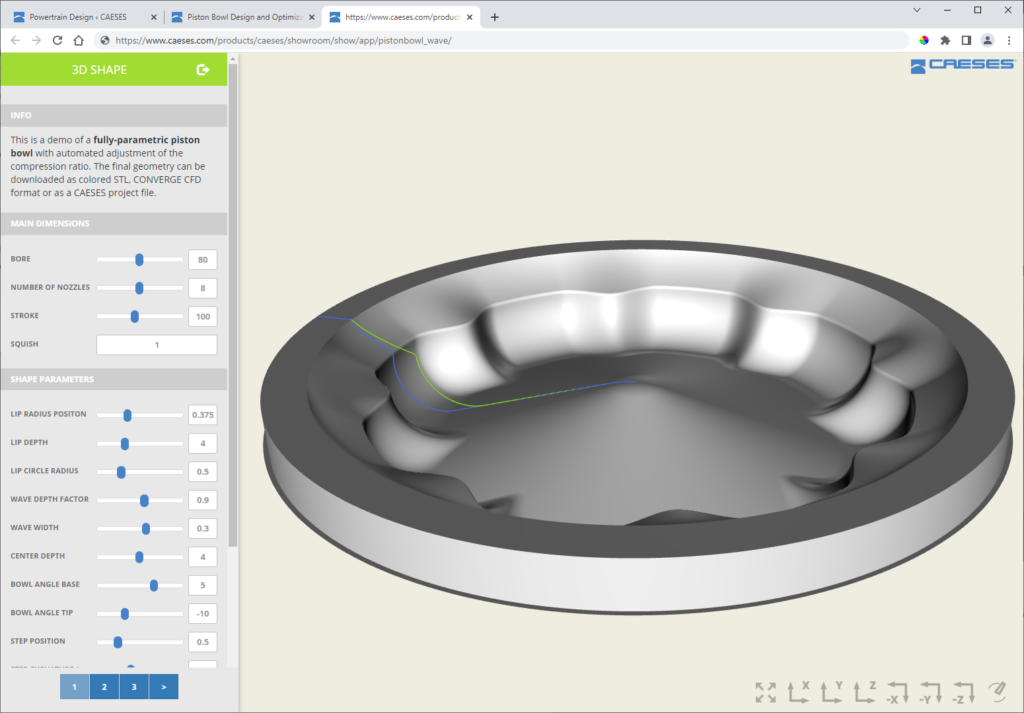 Live-Preview Examples
All web apps given below are created with the desktop application of CAESES®. As soon as you click on a live preview, CAESES® is starting up on a remote server. The generated geometry data of the project is sent to your browser for visualization. You can interact with the 3D model, in particular, you can modify its shape parameters. The remote CAESES® instance regenerates the model according to your new parameter settings, and sends back the updated geometry to your browser. Finally, there is the option to download the modified geometry at the end of the live preview.
Note that these web apps are in a beta phase, this is still under development. Any feedback is welcome – just let us know 🙂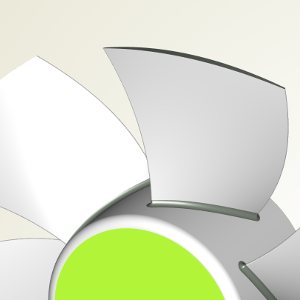 AXIAL FAN
This is a model of an axial fan that can be found e.g. in PC cooling devices. This demo allows you to change the blade shape by using typical parameters such as chord length and pitch angle.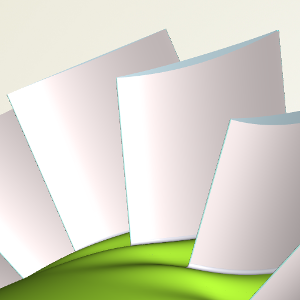 STATOR
This is a demo model of a stator which includes endwall contouring. The model contains a set of parameters that can be changed, and you can download the final geometry.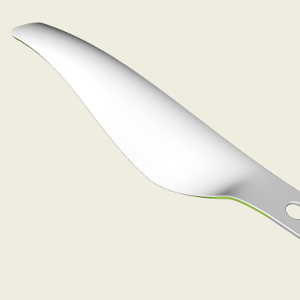 DRONE PROPELLER
This is a simple parametric model of a drone propeller with a set of fancy parameters. Try it out and generate your own drone blade geometry that can be directly downloaded.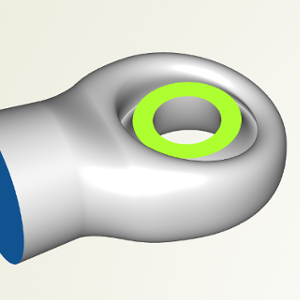 EXIT CASING
Here is a geometry model for a turbine exit casing. Change the radii, the volume of the scroll and the transition from the scroll to the outlet.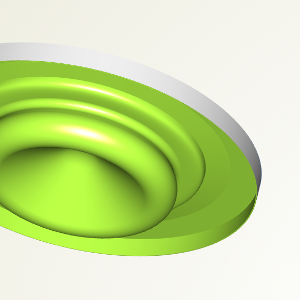 PISTON BOWL
This is a demo of a parametric piston bowl with automated adjustment of the compression ratio. The final geometry can be downloaded as colored STL or in CONVERGE CFD format.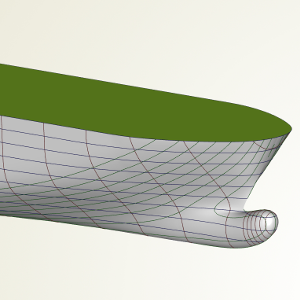 SHIP HULL
This is a ship hull model we have worked on within the R&D project HOLISHIP. Thanks also to our partners from CETENA. Includes typical parameters and a free geometry download at the end.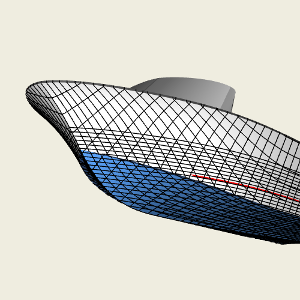 SPEEDBOAT
Change the shape of this speedboat and receive a closed fluid domain as STL for meshing the geometry with CFD tools. This demo also includes the possibility to download the fluid domain.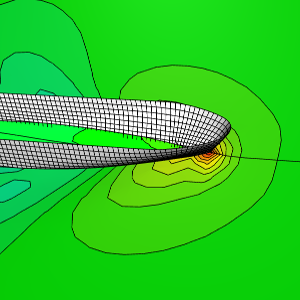 ROPAX FERRY WITH CFD
This is an example where a parametric ship hull model is wrapped together with a CFD setup.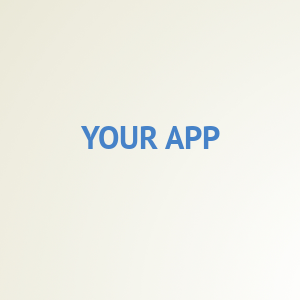 INTERESTED?
We can create your custom app on the basis of CAESES® that is absolutely easy to use and which runs in a browser. It can be hosted online, or by yourself without the need of Internet access.
Wageningen B-Series Online Propeller Generator
There is also a new online service available to generate solid propeller geometry for the famous Wageningen B-Series. This service is based on CAESES® and the final geometry can be downloaded as STL or STEP file.
Try out our glider plane design web app.
It is a step-by-step design tool for gliders. The initial glider geometry is generated in the first step using some fundamental input like altitude, mass, wing span, etc. In the following steps, the user can apply parametric modifications to the various components of this initial design to fine-tune it further.
This service is based on CAESES® and the final geometry can be downloaded as an STL or STEP file.