AutoPlan (2020-2023)
The research and development project "AutoPlan" investigates an "Automatic Navigation Assistance System for Planing and Semi-planing Crafts".
In this project an intelligent navigation assistance system will be developed in order to improve navigational safety of high-speed planing boats.
Aims
Increase of efficiency and safety of planing vessels such as pilot and patrol boats, yachts and search & rescue boats
Development of an optimized hull for a high speed planing boat
Integration of an intelligent navigation assistance (INA) system
Workflow
Design of a fully-parametric model with 20 free design variables developed and deployed as CAESES web application
1st optimization run using RANSE-solver to solve viscose flow is ongoing
Two ways in parallel considered:

1) Connect Starccm+ and CAESES:

evaluation of different optimization techniques

2) Connect GridPro, NEPTUNO and CAESES:

fully automatic generation of 3D-blockstructured Grid via GridPro

Verification via Extensive numerical and experimental investigations at both model and full scale prototypes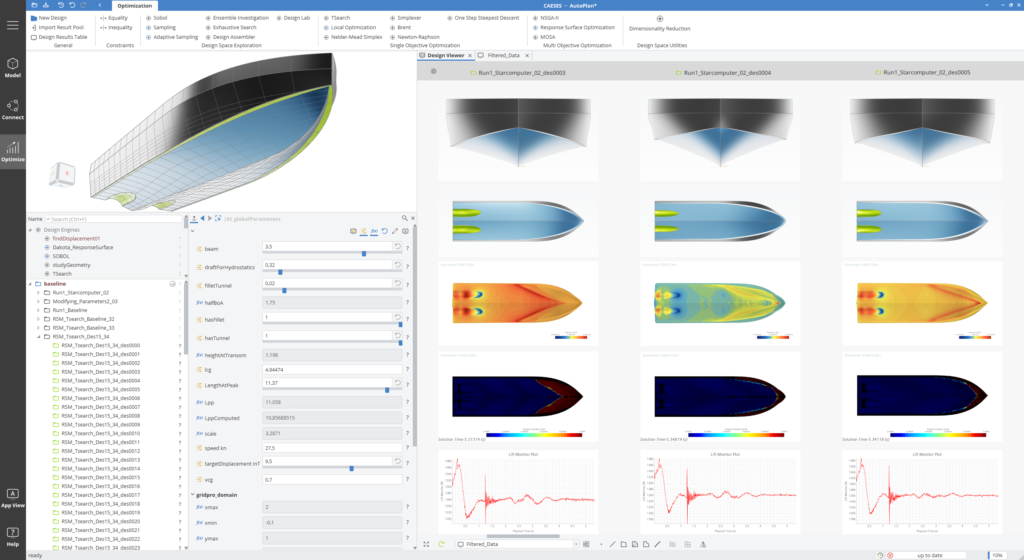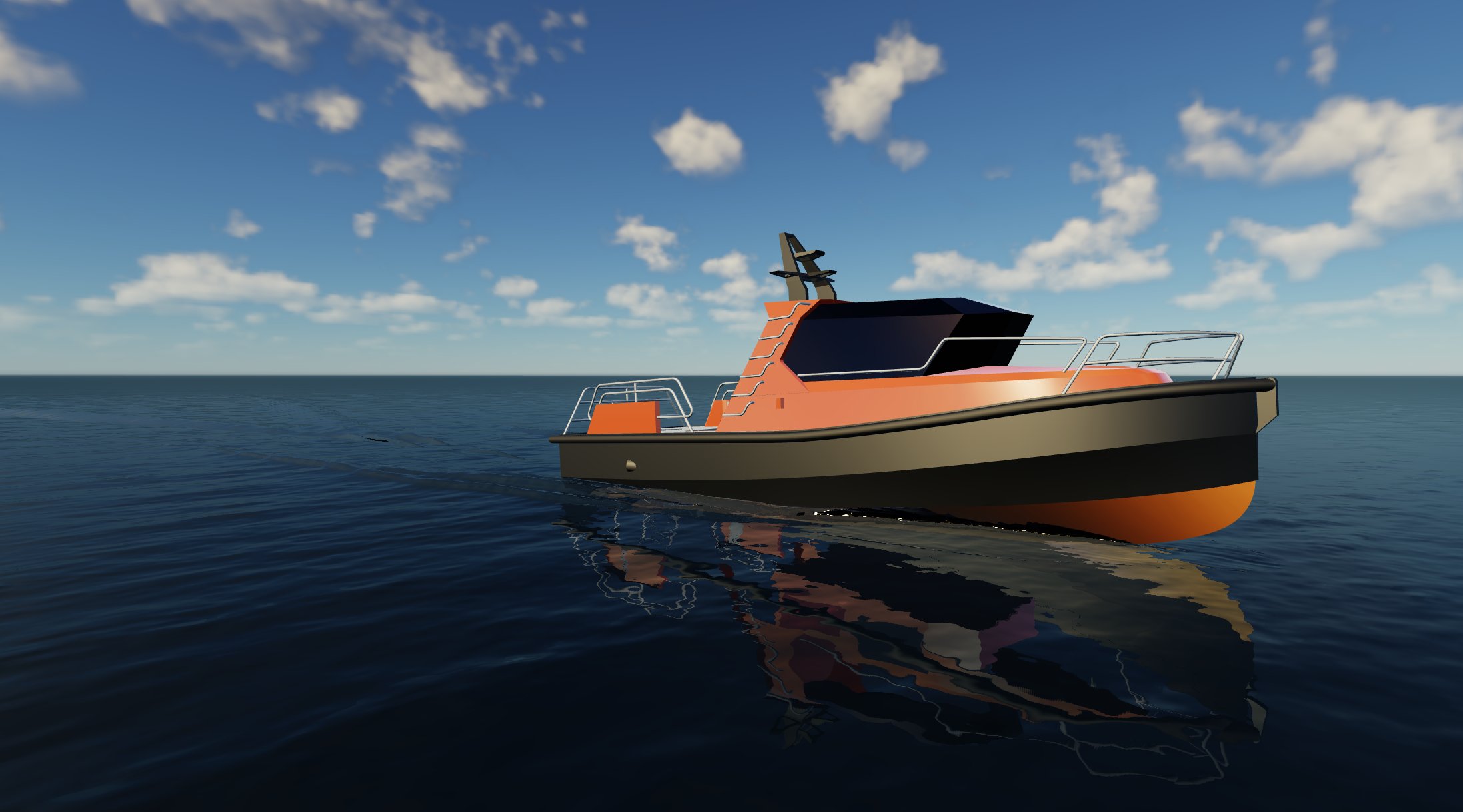 Model Prototype
Model size: L=3.46m / B=1,07m / Scale: 1:3.2871
Original size: L=11.37m / B=3.5m
Weight: 130kg (empty) / 267kg
Built by SVA-Potsdam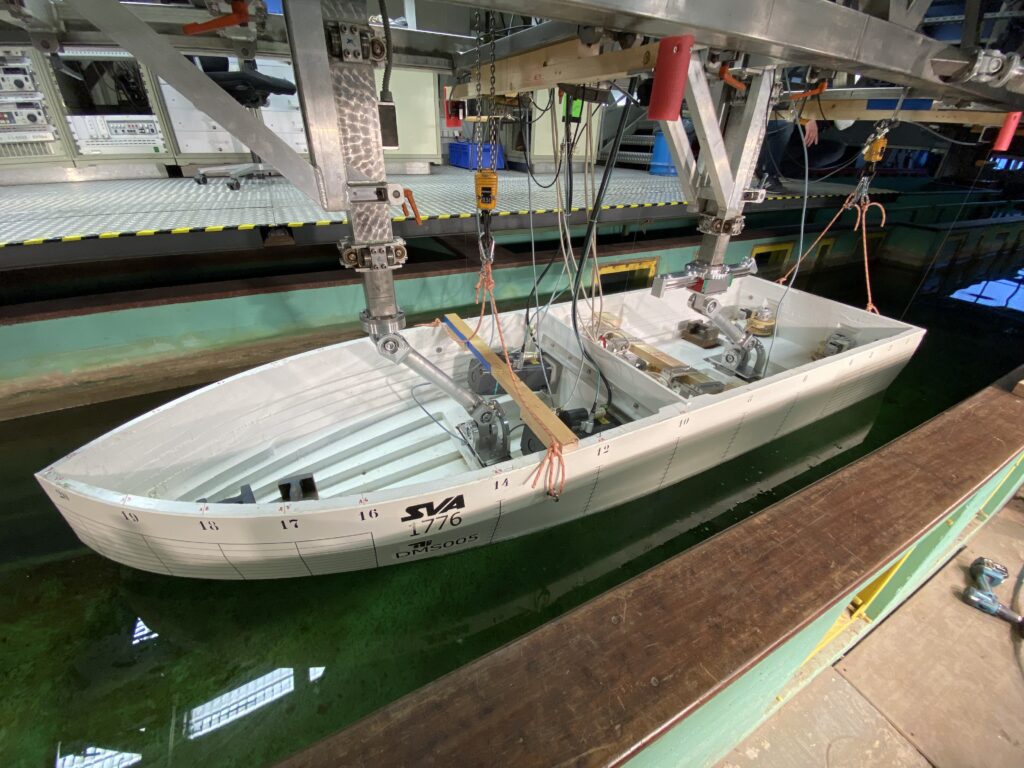 Baseline geometry with removable tunnel section (and possibility to add additional sprayrails)
Two point mounting with two degrees of freedom (trim and heave)
Removable appendages (Propeller + shaft + bracket, Rudder + Headbox)
Built out of rod glued abachi wood, cut by 3500bar waterjet cutting system, and formed by a 5-axis milling machine
Research Partners
Funding
Parts of the work presented here were realized within the research and development project AutoPlan, http://www.auto-plan.net/, funded by the Federal Ministry for Economic Affairs and Climate Action (BMWK) on the orders of the German Bundestag and PtJ as the conducting agency (FKZ 03SX523A).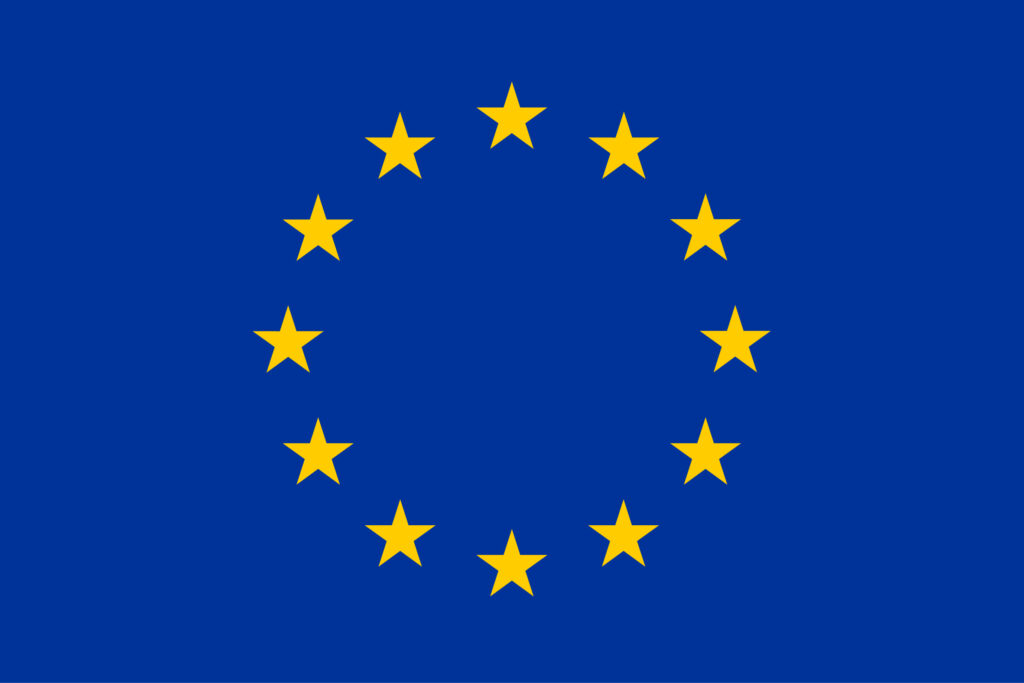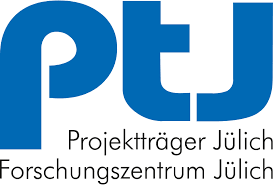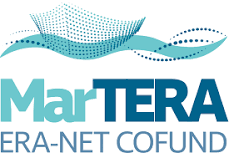 More Information
More details about the AutoPlan research project can be found at the MarTera website and the AutoPlan website.